by Luis Sanchez
Multimedia Editor
The holidays are a great time to get close with family and friends. I also see it as a time to reflect on life. I love the holiday season because we meet new people and help out other individuals. No matter how you feel about the holiday season, I say that everyone should go out and enjoy themselves and get in the spirit. New York City is a must during the holiday season, so here are the top 10 must-do activities while you are in the city.
1. The Rockefeller Christmas Tree
Whether a New Yorker or a tourist, everybody needs to check out the Rockefeller Christmas tree. It is so tall and beautiful that it makes me appreciate life. Make sure to check out the angels, small trees and the one-minute Nutcracker Spectacular show Saks Fifth Avenue puts on. Oh, and don't forget to take selfies and post them on Instagram. The tree lights up on November 28 this year, so if you can, go check out the show.
2. Ice Skating At Rockefeller Center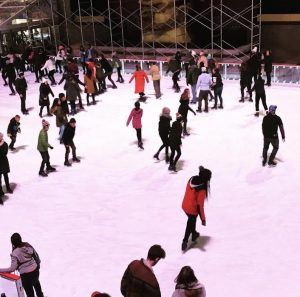 It is a bit pricey to go ice skating at Rockefeller Center, but if you have the opportunity to go, please do. I love the feeling of wind blowing at me and the tree right above me; it gets me more in the holiday spirit. And no, the tall buildings don't block the wind, because Rockefeller Center is a really open space. Also grab their free hot chocolate, because it is the bomb!
3. The Famous Macy's Holiday Windows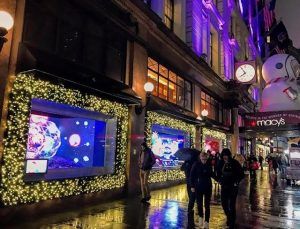 It is simply amazing and unbelievable how much money department stores like Macy's, Louis Vuitton and Saks Fifth Avenue spend on their holiday windows. These windows have a holiday theme, from Charlie Brown to snowflakes to Nutcrackers. If you are a tourist, you must check out these holiday windows. One of my all-time favorites has to be the Charlie Brown window at Macy's. They redid the scene of the movie where Snoopy plays the piano, and it is really amazing.
4. The Radio City Rockettes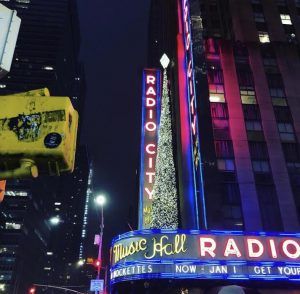 Another expensive activity, but this will be the last one. If you can go to Radio City to watch the Rockettes, GO! It is a beautiful show. Definitely worth it and a perfect excuse to go with that special person.
5. Holiday Season At Bryant Park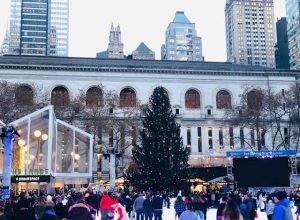 Bryant Park is a must during the holiday season because there is so much to do. Not only can you ice skate for free on certain days, but you can also visit these cute little shops. These shops sell beautiful ornaments and souvenirs, you can also sit down in the benches and read or take pictures. Inside the park, there are a ton of affordable food and drinks. Please check it out!
6. Visit Santa Claus At Macy's
If you have a sibling or a kid, then you must go visit Santa Claus. Santa Claus is visiting Macy's during the month of December. Go visit, and take your letter to Santa.
7. The Metropolitan Museum Of Art
The MET is just a beautiful way to spend your day. Not only can you check out the museum, but students get a discount. The MET decorates the whole museum with holiday decorations, and they put up multiple trees that everyone should check out. These are not just any trees, but the longest-standing artificial trees ever in New York. This tradition of the tree lighting is also of the oldest. The MET is home to one the largest silver Hanukkah lamps from the late 19th century.
8. Rolf's
Who doesn't like a cup of wine or drink during the holidays? Because I know I do! I love Rolf's because of their tasty drinks and how they decorate the entire restaurant with Christmas trees and lights. The food and drinks are great, and it is a perfect excuse to dress up and go out.
9. Christmas Lights At Dyker Heights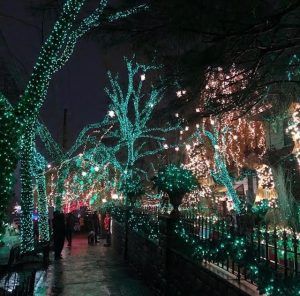 Want to head away from the tall buildings and crowded city streets? Well then, go to Dyker Heights in Brooklyn! The unbelievable amount of Christmas lights and beauty in the neighborhood is why it is called the "Christmas light capital of the world." There are also bus tours to go around and see the lights around the neighborhood.
10.  Starbucks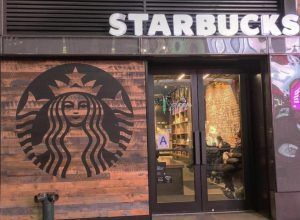 Where are my coffee lovers? The holiday season is no fun if you don't visit Starbucks. There are so many holiday beverages for individuals to try out, as well as just so many drinks and snacks, that it just makes me happy. I love a peppermint mocha latte, even though I can only have two during the whole season because of the amount of sugar in them!