Spring break, the perfect time to stay home or travel to your destinations, especially after surviving the first part of the semester. I speak for Journalism 320, that has been so stressing.
Anyone spending spring break in New York City? Or just want to keep busy during the week off from classes? Well if you are, these are the five things you must do while on break.
Madame Tussauds
This is one of my favorite celebrity museums of all time. It is in the heart of Manhattan, which is already a plus. Not only is the location on point for selfies, but you can spend a few hours at the museum. They have figures such as Jimmy Fallon, Selena and President Trump. My favorite one is definitely the Jimmy Fallon statue, because I can sit on the chair across from him and pretend it's me being interviewed.
Bar/Club Hopping: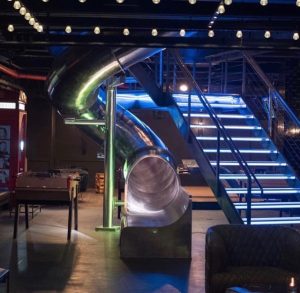 Yes! There is a such thing as club-hopping. A few shots or margaritas won't hurt, especially after a stressful half-semester. I must say La Boom and Slate NY are two of my favorite clubs. I have more, though, these were just two that pop up in my mind. You not only get to experience a Latin music night, but also a more American club. The music is great and the pina coladas at La Boom are bomb. In Slate NY there are pool tables and a huge slide that goes into the lounge.
Central Park: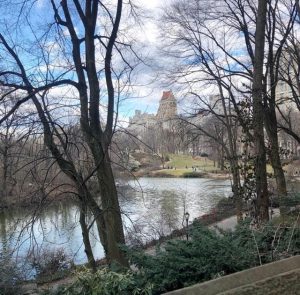 Not a drinker? Well, that's O.K.! Because Central Park is always beautiful to explore, no matter what the season is. During the month of March, they open the grass lawns for picnics and I usually love to drop by to read a book. A walk through the lake is also beautiful and a perfect excuse to take a picture. Feeling sporty? Go to the sand and play some beach volleyball. It is so much fun and you get a workout done.
Chinatown: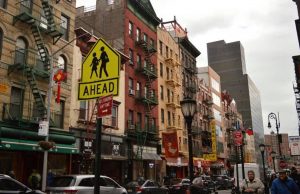 Chinatown is simply amazing! There is literally always something going on, from food to museums. The Buddha Temple is really nice, you can stop by any day for free admission. Bubble tea is a must, and there is literally a shop in every corner to pick from. I usually go to Vivi's and get a grapefruit bubble tea, which is so delicious.
The Highline: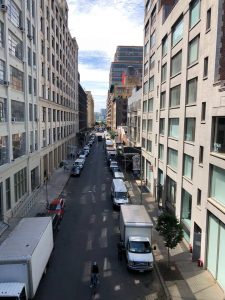 Want to get your minutes in? Head down to 30th St., between 10th and 11th Avenue, and walk the highline. It is so beautiful and soothing, there's trees and plants everywhere. I love walking and taking my camera to take pictures, grab a bite to eat or drink at the highline restaurants.
So whatever it is you decide to do while on spring break, my suggestion is to take it easy. Relax, chill, hang out with friends, family or your partner and have fun. There are always activities to do in the city.