Photo from Snopes.com
By Luis Sanchez
 Writer

I do not know about you guys, but whenever I am at Starbucks, I already have a drink in mind. My typical morning drink is a venti unsweetened iced coffee, with soy milk. Has anyone else ever wanted to order a frappuccino, iced latte or maybe even a caramel macchiato? But you do not order the drink because of the amount of calories or sugar in the drink? Well you are not alone, because I hit that point whenever I want to treat myself. Sometimes it is not good to drink all those endless calories and sugar, because you can affect your body. So guess what? We have gathered a list of drinks that are not only tasty, but that will not have a lot of sugar or calories!
1. Unsweetened Iced Coffee
Some may say bitter coffee is not good or that it simply has no flavor, but I know there are many out there who enjoy a guilt-free iced coffee. This drink not only helps you get through the day, but you can add soy or almond milk to give it a light flavor. Another guilt free ingredient I add is the chocolate powder they have at the condiment bar. Now you have a tasty drink and look fabulous around campus.
2. Skinny Vanilla Latte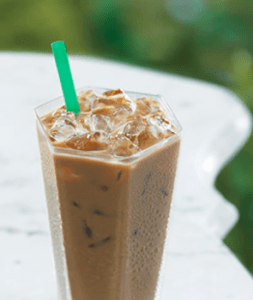 This definitely has to be on of my favorite warm drinks, especially during the winter. This drink does not only have an amazing caffeinated taste but a rich vanilla taste. Do not worry, the vanilla is a sugar-free vanilla syrup, so it will not have any impact on your system. Skinny vanilla lattes are a must especially now during the cold weather and holidays, so go get one.
3. Iced Skinny Caramel Macchiato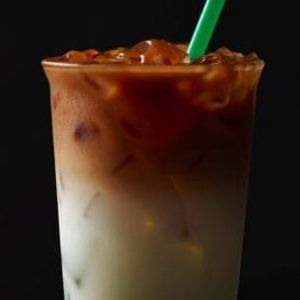 Yes! You can have an iced caramel macchiato, but in a smart and healthy manner. This drink does contain some sugar, but not as much as the original drink. Trust me, this is perfect, especially if you want to treat yourself after finals. Just make sure to let the barista know that you want sugar free vanilla pumps instead of the sugary vanilla pumps. In reality, the only sugar you are drinking is the caramel sauce, which is optional for my hardcore healthy people who do not want that extra sugar. If you do not mind the extra espresso shot and don't want any sweetener whatsoever, then you can then order a latte macchiato!
4. Unsweetened Iced Passion Tea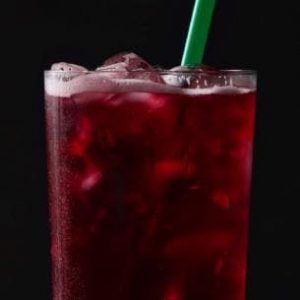 This red tea is an amazing choice for the summer. It is healthy and keeps you hydrated. It is a simple, basic drink that will make you feel and look great. Grab a book, and read it on a bench at the park or beach.
5. Iced Caffe Americano
Anyone is in the midst of finals or just have a heavy work schedule? Well, this is the perfect option to go. It is tasty and not a typical drink you would order. Oh, and while your add it, augment some cinnamon or vanilla powder.
6. Iced Skinny Mocha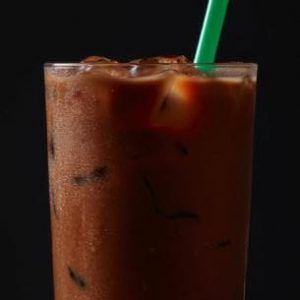 Chocolate lovers are going to appreciate this guilt-free treat. This drink is one of my favorite summer weekend drinks. After a workout and putting on a nice outfit, do not forget the shades by the way! This is a great option to go with– it has a great caffeinated taste with sugar-free chocolate mocha syrup.
7. Iced Skinny Cinnamon Dolce Latte
Not a chocolate lover? Well, we have this cinnamon dolce latte. This also utilizes a sugar-free syrup, and you can also ask for a warm version of it. Enjoy!
8. Skinny Peppermint Mocha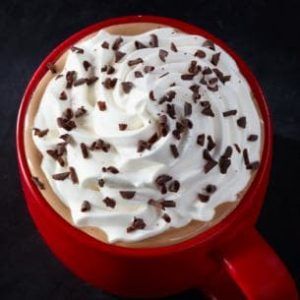 For the holiday lovers like me, this drink is a great option when you are with friends. If you are by the Rockefeller Christmas tree, a Starbucks run is a must. Stop by, and grab this warm drink and get into the holiday spirit!
9. Dark Roast
Rough morning or night, grab this warm coffee. This helped me a lot during midterms and finals.
10. Strawberry Acai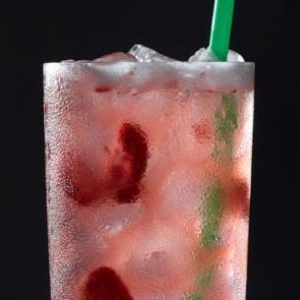 Summer people who enjoy the beach, parks and festivals, can grab this amazing tasty drink. Here is my secret: I tell the barista to substitute the water with green tea for an amazing taste.