Photo from archives.deccanchronicle.com
loy Kian McKoy
Contributing Writer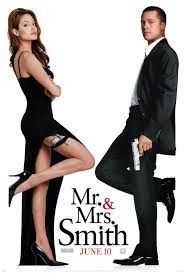 Brad Pitt and Angelina Jolie are undoubtedly one of the most glamorous and publicized couples of our time. From their whirlwind romance triggered by the action Rom-Com Mr. & Mrs. Smith to their multiethnic children, "Brangelina" has been a media and pop culture sensation for 12 years. And now this chapter in pop culture history has come to a close. Jolie-Pitt has filed for divorce from Brad Pitt after two years of marriage. Yes, a divorce is a tough situation for anyone to go through, but it's still tempting to say that it comes as a result of the universe delivering a hefty helping of karma.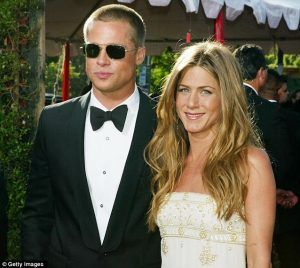 Does Jennifer Aniston and Brad Pitt's marriage ring a bell? Aniston and Pitt had been married for five years before Pitt started working on Mr. & Mrs. Smith in 2004. The movie, which was a pop culture sensation itself, was about two (married) spies on assignment to assassinate each other. Its Wikipedia page has this gem: "Besides being a box office hit, it is also notable for establishing Jolie and Pitt's relationship." Jolie however denied relationship rumors throughout filming and after the debut saying "To be intimate with a married man, when my own father cheated on my mother, is not something I could forgive. I could not look at myself in the morning if I did that. I wouldn't be attracted to a man who would cheat on his wife." Fast forward to March 2005, Aniston files for divorce citing "irreconcilable differences." Fast forward further to 2006, Pitt adopts Jolie's adopted children Maddox and Zahara and the two legally change the children's last name to Jolie-Pitt. Jolie also announces she is pregnant with Pitt's child. And poor Jennifer is forgotten.
On the other side of this karma-coin is Angelina's turmoil. Rumors are swirling that Jolie is leaving Pitt for being abusive towards and neglecting the kids and also for marijuana usage. Jolie filed for full custody of their six kids and has apparently barricaded herself along with the kids in a Malibu rental.
The bright side of all of this? At least Jennifer is happy with her new beau.
Disclaimer: This is a blog post in which an opinion is established. We encourage our readers to reach their own conclusions based on reading several articles that support and refute an opinion. The opinions established in this article do not represent the beliefs or ideals held by the Stony Brook Independent.