SBU President Samuel L. Stanley, Jr. with IFCU President and CEO Bret Sears at a press conference on Tuesday, Oct. 28, 2014 announcing the corporate partnership. Photo courtesy of Stony Brook Athletics.
By Jimin Kim
Social Media Manager
Stony Brook University has joined a 10-year, $7 million partnership with Island Federal Credit Union, which will be providing funds for programs by the Long Island State Veterans Home and the new Stony Brook Children's Hospital. The deal has also officially renamed the Stony Brook Arena as the Island Federal Credit Union Arena.
Bret Sears, president and CEO of IFCU, said that the multi-faceted deal will not only impact IFCU members and the campus community, but all of Long Island.
"This comprehensive partnership with one of the area's premier institutions gives Island the opportunity to reach a new, much broader group of Long Islanders through our banking presence and extraordinary financial services," Sears said.
The partnership also includes IFCU holding exclusive rights to banking services at SBU as two retail IFCU banks and multiple ATMs will be placed on campus. The existing Bank of America and Teacher's Federal Credit Union ATMs will be replaced with IFCU's.
The company has also invested in the creation of a new banking education program through the SBU's College of Business in a mission to cultivate prospective interns and employees, as well as offer students learning opportunities.
Facilitated by the Faculty Student Association, a 501 (c) (3) organization, IFCU will offer $7 million to the Long Island State Veterans Home and the new Stony Brook Children's Hospital. A 10-story hospital pavilion is under construction on the east campus and two floors of it will be dedicated to the children's hospital after it opens in 2016.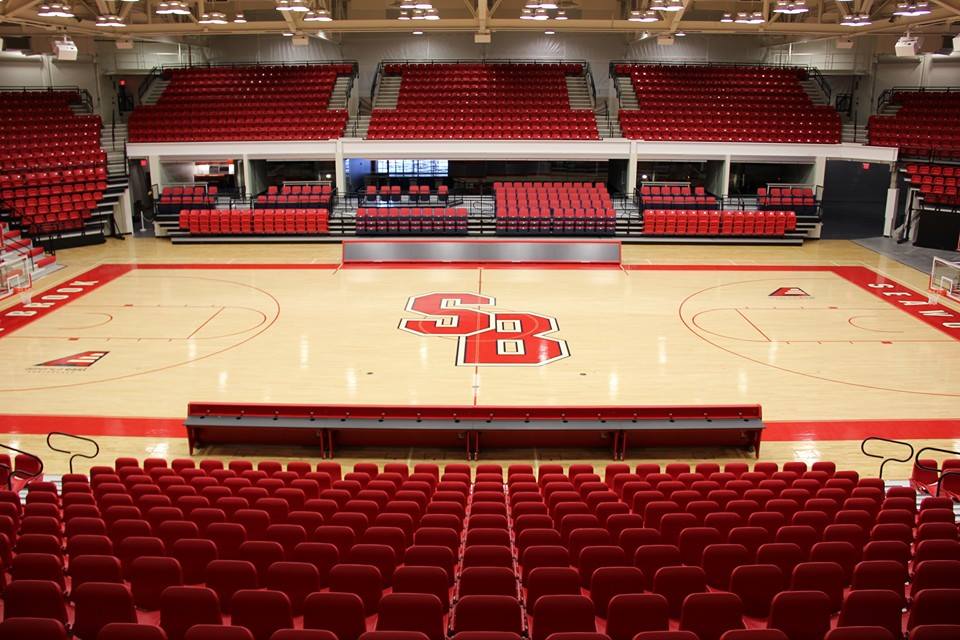 The annual summer Stony Brook Film Festival hosted by the Staller Center will now be called the "Stony Brook Film Festival Presented by Island Federal Credit Union," in addition to IFCU's title sponsorship of Stony Brook Arena, the newly renovated 4,000-seat facility that was inaugurated on Oct. 3.
Assistant Athletics Director for Communications Thomas Chen said that although IFCU brings a sense of prestige to the venue, it won't impact the recruiting ability of the SBU basketball program.
"What matters is that the school is a good fit for them both athletically and academically," Chen said, regarding prospective players. "I find it hard to believe that a student-athlete will choose a school based on what the name of the building is."
When it comes to the new name, students hold differing opinions.
"I personally don't really care that much to be honest," Jenny Schwartzman, a junior business major, said. "I wasn't super attached to the name."
Freshman physics major, Riley McHugh, said that the new name lacks originality.
"I would rather have it been something more school-spirited probably than just some business sponsor."
The arena will host the game against Columbia on Friday, Nov. 14 at the season opener of the Stony Brook University men's basketball team. IFCU representatives have been invited to the game. Chen said that the arena is planning to install a new sign and add floor decals of the building's title on the basketball court.