Fares on the Long Island Railroad will be capped at a 4.25 percent increase on monthly and weekly tickets, and 2.2 percent to 6.1 percent on daily tickets, depending on distance traveled. Photo by Julio Avila (Jan. 30, 2015)
By Julio Avila
Staff Writer
The Metropolitan Transportation Authority will increase fares on its transit agencies on March 22, 2015, forcing Stony Brook University students commuting by rail to shell out more money for their tickets.
Fares on the Long Island Railroad will increase 4.25 percent on monthly and weekly tickets, and 2.2 percent to 6.1 percent on daily tickets. Daily ticket prices will continue to depend on the distance a passenger plans to travel. New York City subway and bus base-fare will increase 25 cents from $2.50 to $2.75 and the single-ride ticket will increase from $2.75 to $3.00. The monthly MetroCard will increase to $116.50 from $112, and the 7-day MetroCard will increase to $31 from $30. The $1.00 fee for new MetroCards will remain.
Although Christopher Chan, a freshman biology major who commutes daily from Jamaica, said he will manage, he is concerned about traveling with public transit in his hometown.
He said he also uses the bus in Queens to get to his destinations, such as to the Jamaica train station. The 25 cent fare increase for New York City Transit will take a toll on him, Chan said, as he waited for a 2:46 p.m. westbound train.
"That's like $2.50 which is a lot more than it used to be back in the day," Chan said. Chan added that he used to pay $2.25 when he was in high school prior to last fare increase.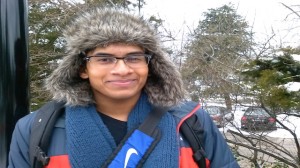 When compared to buying a car or taking the 7 Bus, Helana Darwin, a sociology doctoral student and teaching assistant, said the train remains her best option after waiting for the 9:50 p.m. westbound train, delayed 11 minutes, in frigid temperatures.
"I think it's a little silly that there's a fare increase," Darwin said. "But, you know, that's the mood I'm in currently."
Darwin commutes four days a week via subway, from Inwood, Manhattan to Penn Station, and the Long Island Railroad. She purchases 10-trip tickets, costing her $108.50, which will increase to $112.75, from Penn Station to Stony Brook.
Darwin said she and her husband aren't pinched for money. "Even though it'll be tight and stressful, I don't think I'll really have to make many changes to account for it."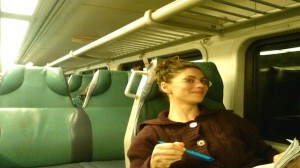 Fare rates are not just chosen randomly.
The fare hikes are due to the increased cost of doing business, Salvatore Arena, a Long Island Railroad spokesman, said.
"The fare that is paid represents approximately 50 percent of the actual cost of running the railroad," Arena said. Arena added that the other 50 percent comes from various public subsidies and from tax revenues that are dedicated to the MTA.
Arena said that at least every two years, the MTA board MTA evaluates its finances every two years. The fare rates are based on a proportion designated by the transportation authority's financial evaluations. The MTA then holds public hearings where the board bases its final decisions based on the attendees comments made at the hearings. The MTA decides the final fare rate by the public's comments often resulting in an adjusted lower rate.
But for commuter college students, increased rates mean students need to tighten their budgets.
Unlike the NJ Transit, there are no student discounted monthly railroad tickets for college students. Arena said weekly- and monthly-tickets "would be the wisest choice" for students commuting to and from school as those tickets are "heavily discounted." The MTA will continue to offer elementary and high school students discounts, but Arena said, discounts for college students are unforeseeable.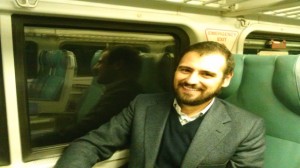 Fernando Loffredo, an assistant arts and Hispanic languages professor, said the fare increase will be "quite costly."
"The service is not improving," Loffredo said. "If the price is going up, I would like that the service improve."
Loffredo commutes from Brooklyn to Stony Brook and also purchases 10-trip tickets with a monthly MetroCard. He also pointed out two, estimated, two-hour gaps in the evening westbound schedule and opposed the 15 minute wait at Smithtown the 6:49 p.m. train from Stony Brook is scheduled to make.
Aside from his personal experiences, Loffredo said he sympathizes with his students over the financial burden when he arranges visits to museums in the city.
"I can understand that it's a big problem for students." Loffredo said. "I cannot obligate my students to go and I don't want to do that because they have to pay for the tickets. I cannot cover the expenses."