Image from Disney.com
By Stephen Infantolino
Staff Writer
The toys-to-life genre of video games has been growing into a phenomenon in the video game industry, with companies like Activision, Nintendo, Disney and even Lego all throwing their hat into the ring to see which of their figure-based games will reign supreme.
Disney was the second company to take on the figure-based gaming platform following the success of "Skylanders" with their game "Disney Infinity," which has since spawned two successors titled "Disney Infinity 2.0" and "Disney Infinity 3.0."
"Disney Infinity 3.0" added "Star Wars" to the "Disney Infinity" series, as well as making some changes in both character leveling and the interfaces and items you can unlock.
"Disney Infinity" itself is a very simple game to understand. Disney manufactures and sells figures based on popular Disney, Pixar, Marvel and Star Wars characters. These figures are then placed on the Disney Infinity base, which makes that character playable, as long as the figure stays on the base.
These figures are generally sold at $15 for a single figure, and $30 for character packs that tend to include new playsets.
The way Disney has set up their market for this game, characters like Judy Hopps from the upcoming Disney film "Zootopia" are only available for purchase as a single figure, and don't include their own level, while characters like Rey and Finn from "Star Wars: The Force Awakens" are only sold together in a pack that also contains the Force Awakens playset.
This is in addition to the standalone game with the base and two figures costing $79.99.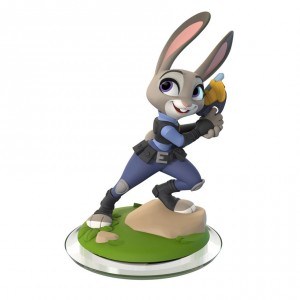 This platform of figure-based gaming sets up the first problem for "Disney Infinity," its cost. Over the course of the three games Disney has released more than 55 figures, and if you're one of those people that wants to actually unlock everything "Disney Infinity 3.0" has to offer, expect to be spending more then $800, assuming you purchased all the figures at their suggested retail price.
Figures aren't the only cost you will have to look out for in "Disney Infinity 3.0," as they also sell items known as "power discs."
Like the figures, these items are physical and can be placed on the platform. They can either unlock new items in-game or give power-ups to your characters.
In "Disney Infinity 1.0" and "2.0," these discs were sold in randomized packs of two, while in "3.0" they are sold in packs of four that are guaranteed to have certain discs in them. For example, in "3.0" there is a power disc pack that has discs exclusive to "Star Wars: The Force Awakens."
It's difficult to calculate how much it would cost to obtain all of the power discs as they fluctuate in value.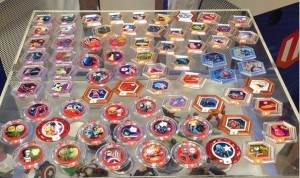 Once all the figure and disc purchasing is over and done with, you can jump into the actual game, which is quite frankly really fun.
The game gives you two main options. You can either use a playset piece, which allows you to play in a Disney specific universe like "Inside Out," or you can play around in the Toy Box, which is a place where you can mix together any Disney property you want, and even make your own games.
Have you ever wanted to have Stitch, from Disney's "Lilo and Stitch" complete the iconic trench run from "Star Wars IV: A New Hope?" Or have Han Solo racing cars with Mickey Mouse? These options and many more are possible in "Disney Infinity 3.0."
As the title implies, you can have an infinite amount of possibilities given the tools that Disney provides in-game. You can make and do whatever your heart desires and share it with the rest of the "Disney Infinity" community, which makes "Disney Infinity" one of the most flexible and enjoyable games I have played to date.
However, this freedom to do whatever you want only exists within the Toy Box. Below is a video by Crypticfox showing what you can do inside the Toy Box.
In playset pieces it's a completely different game. "Disney Infinity 3.0" doesn't allow you to cross characters, so even though Stitch can do a user generated trench run in the Toy Box, he cannot do the same thing in the Disney-designed version within the playset piece.
This causes a disconnect and can be quite confusing, as a game that's suppose to be all about letting the user do whatever they want restricts the player in a certain mode.
Another annoying aspect of "Disney Infinity 3.0" is compatibility. "3.0" is compatible with all characters and power discs from "1.0" and "2.0," but it's not the same case with playset pieces. If you have a "Cars" playset piece from "1.0,"  it won't work in "3.0." Neither will a Marvel playset piece from "2.0." This causes a huge inconvenience for the user if they want to play an older playset piece.
Other then that, throughout "3.0" I only encountered one other problem: the game's frame rate. When loading Toy Boxes or entering a playset piece, the frames would drop significantly for the first 20-30 seconds of play, causing an annoying picture slideshow instead of a video game.
Certain characters, like Black Suit Spider Man, just flat-out crashed my game. (This is probably because I'm playing "3.0" on PS3, which is an outdated platform instead of a modern platform like PS4. These issues might only be present with my copy of the game.)
Overall, "Disney Infinity 3.0" is a great game that allows users to let their creativity flow. If you plan on getting this game I would suggest getting it on a next-generation platform like the PS4 or Xbox One so that you potentially avoid some issues. If you can get past the high price point of this game it can really be a fun and enjoyable experience.