Photo from color-is-hell/Tumblr
By Rawson Jahan
Contributing Writer
Dreary eyes, worn in t-shirts and greasy hair are the very things that characterize every student's dreaded destination—college.
Filled with agonizing midterms that are actually weekly tests, 8:30 a.m. professors who take attendance, nightly study sessions and extracurriculars that you love but also kind of hate can become incredibly tiresome.
But hold on tight, because you're about to have some relief in the next two weeks. And that relief comes in the form of spring break!
Spring break, not to be confused with the movie, "Spring Breakers," is the holiest week for college students nationwide. And if committing robberies while wearing pink ski masks is not an option for you, no worries, because there's an even better alternative—traveling!
This spring break, travel to happier destinations with friends by your side and a camera in your hand. You can leave behind the cold bitter weather of Stony Brook and go somewhere warm and adventure-filled.
Here are the top 10 spring break destinations for college students that are both unforgettable and budget-friendly:
1. Panama City Beach, Florida
Alongside the Gulf of Mexico, Panama City Beach hosts the Beach BashMusic Festival, a daytime beach party filled with college students. Partying with other college kids is the prime opportunity to meet new people and even have a fling or two… or a few.
2. Las Vegas, Nevada
First you start off with a $7 breakfast buffet at the Golden Nugget Breakfast, followed by an evening in the hotel's pool, ending with the outrageous clubs this city has to offer, likeTAO at The Venetian Resort Hotel Casino.
3. Punta Cana, Dominican Republic
Who hasn't dreamed of visiting the beautiful, warm beaches of the Dominican Republic? Spend your time snorkeling in clear waters and enjoying food from another culture. And if you plan ahead, you can snag a pretty good spring break package deal from a travel agency!
4. South Padre Island, Texas
Now if you're from New York, you probably didn't have Texas in mind as your first get-a-way spot, but South Padre Island attracts tons of college students and hosts awesome concerts and parties. If you end up going there, be sure to check out the Spring Break Ultimate Daily Beach Party behind the Isla Grand Beach Resort. And if the party scene isn't your thing, then go dolphin watching, see sea turtles and enjoy the lovely beach!
5. Miami, Florida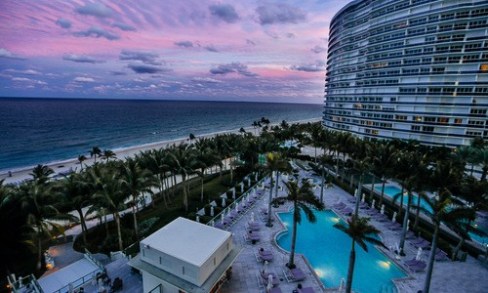 A classic spring break location, Miami is home to both Miami Beach and South Beach. But it's also home to Key West, an island nearby, at the southern tip of Florida. Here you can go snorkeling, kayaking and sailing. You might even see some dolphins!
6. Negril, Jamaica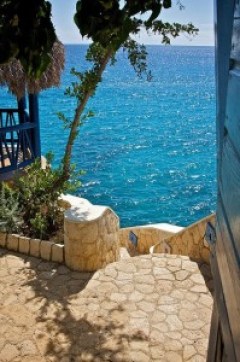 Visiting a Caribbean island is the most adventurous way to spend spring break. Visit Negril Cliffs where you can jump into blue waters, or Mayfield Falls where you can go on a waterfall tour.
7. Santa Monica Beach, California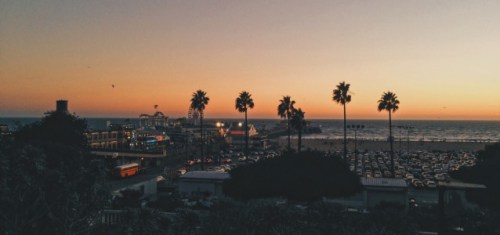 The "golden coast," is home to surfers, Hollywood actors and laidback beaches.
8. Grand Canyon National Park, Arizona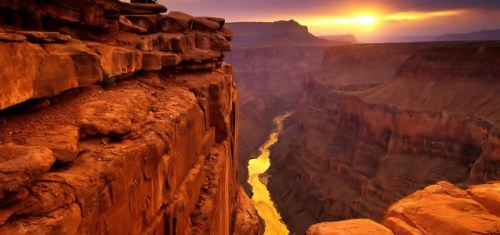 Now if you're looking for something really different, not your average party destination, this place is for you! Go on a scenic desert-view drive with friends and family or hike along the canyon.
9. Maui, Hawaii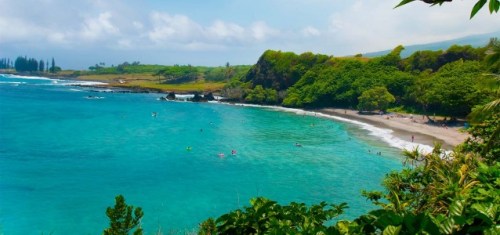 Visit Ka'anipali Beach, and walk along Maui's coastline beach, in the "Road to Hāna." Also, don't forget to visit the world's biggest dormant volcano, Haleakalā!
10. Cancun, Mexico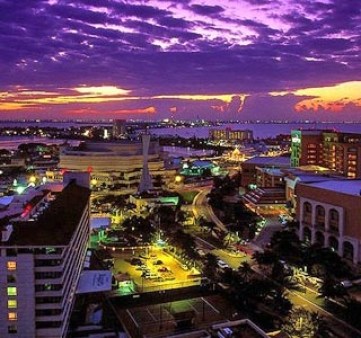 The ultimate spring break destination, Cancun is one of the first places anyone thinks of when spring break comes up! First, visit the Chicen Itza, a famous Mayan ruin, and then visit Señor Frogs, a famous bar popular among college students!
Whatever you end up doing, travel somewhere new, and don't think about school!