Photo from dailymail.co.uk
By Jedine Daley
Contributing Writer
The 30-year-old Grammy awarded singer is known worldwide for her catchy and successful music. Within the 10 years of her musical career, she has become the youngest solo artist to have 14 number one singles on the Billboard Hot 100 Chart and have sold millions of copies of albums and tracks worldwide. Despite declaring that she does not see herself as a role model in several interviews, the actions of the music, fashion and beauty icon indicate otherwise.
1. She Is A Philanthropist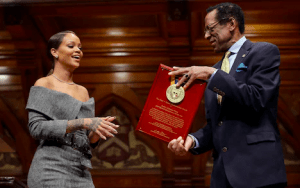 Rihanna founded the CLF foundation in 2012, named after her grandparents Clara and Lionel Braithwaite. Through this foundation, Rihanna works to improve equal access to education and health for the global community. With projects based worldwide, Rihanna's annual "Diamond Ball' is held in support of this foundation.
2. From Pop Star To Ambassador
Rihanna was recently appointed as an ambassador for her motherland, Barbados. The young global icon will be in charge of promoting education, tourism and investment in the country. This decision was made based on the star's impressive accomplishments and philanthropic ways. She also had the street that she grew up in renamed after her.
3. She Is An Entrepreneur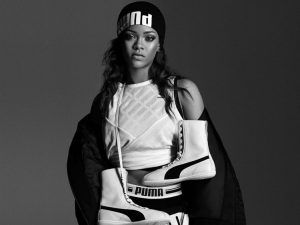 In 2014, Rihanna was announced as Puma's creative director, and later released her first Fenty Puma collaboration in 2016. The line featured apparel, accessories and her award-winning Fenty creepers sneakers; these were seen on celebrities and fans worldwide. The singer has since released four seasons of Fenty Puma since the first release.
4. She Promotes Women Empowerment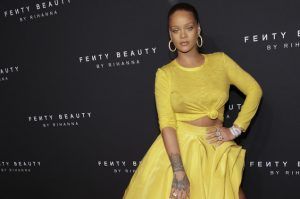 Rihanna founded her Fenty Beauty makeup brand in 2017 with the goal of inclusion for all women. Named one of Times Magazine's "Best Inventions of All Time," Fenty Beauty celebrates women of all color through its large variety of shades provided for all skin tones. Makeup brands often exclude women of certain shades when making foundation and other items, which leads to a high level of insecurity amongst women, especially those of darker skin tones. Rihanna changed the game in favor of all skin tones, by proving her "Pro Filtr" foundation in 40 different shades.
5. Queen Of Self-Love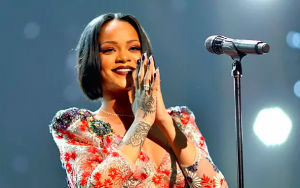 Rihanna is known for unapologetically being herself at all times. The young icon can always be seen living carefree, and she defies the status quo by dressing however she pleases at all time. In May 2018, she launched her very own lingerie line called Savage x Fenty. Savage x Fenty promotes women of all shapes and sizes. The purpose of the brand is to bring more inclusivity to the lingerie world by making women feel comfortable in their own skin. Rihanna uses models of all shapes and sizes on her website and for her fashion shows. This helps to promote self-love and boosts the self-esteem for many.