Image Credit: Disney
By Stephen Infantolino
Staff Writer
Spoiler Warning: This review contains some minor plot details that could spoil parts of the movie. If you do not wish to have any of the movie ruined refrain from reading forward.
Disney isn't shy to making films about fuzzy animals. One can recall animated movies like "101 Dalmatians," "The Lion King" and "The Aristocats," just to name a few.
However, with "Zootopia," Disney's latest film starring animals, they aren't going to be acting like your typical house dog, but they will be acting like any other human, taking on jobs, having social lives and even driving cars.
"Zootopia" is a 3D computer-animated action buddy cop adventure that follows Judy Hopps, a small rabbit, and Nick Wilde, a fox who can be easily described as a con artist.
Judy Hopps, a rabbit from Bunnyburrow, wants to break the shell of her parents' business of being farmers, and move to the glamorous city of Zootopia to fulfill her dream of being the first rabbit police officer for the Zootopia Police Department.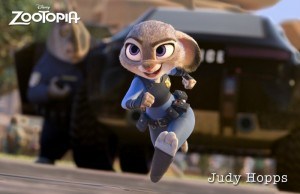 Through hard work and dedication Hopps eventually does accomplish this goal, and makes her way through the police academy and into a position at the ZPD main office. However, in this position she is forced to become a meter maid, as the police chief doesn't feel that a rabbit can be an actual cop.
This leaves Hopps wanting more from her new-found career and she pushes to get herself an actual case. She gets herself a missing otter case, but at a cost, and that is if she isn't able to solve it within 48 hours she must resign her position at the ZPD.
Hopps takes the case regardless and tries everything to work with what she has, enlisting the help of con artist Nick Wilde through some underhanded tactics. The film follows Hopps and Wilde as the case unravels, which turns out to be much more than simply just a missing otter.
Like every other Disney film, there are life lessons behind all the fur. "Zootopia" tackles two major issues, the first being able to overcome many of life's challenges, and the other being racism.
Throughout the film, many characters tell Hopps that she cannot become a cop because she is a rabbit, saying things like "there has never been a rabbit cop." Hopps doesn't care that everyone is telling her that she can't, persevering and eventually proving them wrong and making it onto the force, overcoming the challenge.
Racism is something that is typically unnoticed and unexpected in a children's Disney film, but it is present in "Zootopia."
Zootopia, as a whole, talks about the unification of both the Predators and the Prey in a peaceful society. However, at points during the film, small bits of racism against each group tend to pop up.
For example, Nick Wilde recalls a moment from his childhood when he wants to join a scout group. When going to initiation the scout members muzzle him and say things like "do you think we would trust a fox without a muzzle," implying that Wilde would have done something just because foxes are generally a predatory species.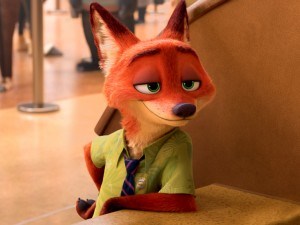 I am glad that Disney took the time to work such a theme into a children's movie, as this issue tends to be ignored. Showing scenes like these and tackling these issues in the fictional world can help transition change into the real world.
Besides the story, "Zootopia" is also well animated. It's colorful, bright and all the characters have their own distinct personality that stand out from one another, especially the sloths that work at the DMV.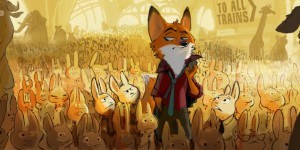 Overall, "Zootopia" is yet another great Disney film. Time and time again Disney proves that animation isn't a dead art form, and that you don't necessarily need live actors to convey emotion in your audience.
I would suggest that you go see "Zootopia," the only thing you will probably regret is the stomach pains you'll get from all the popcorn you are going to eat!