By Justin Cole
Staff Writer
In case you haven't heard, English pop-soul singer Sam Smith is the voice of the new James Bond movie "Spectre."
Smith's song, "Writing's On The Wall," like its predecessor "Skyfall" by Adele, returns to the bond themes of old. The song doesn't rely on experimental measures to be different. Instead, it takes on a classic orchestral mounted sound.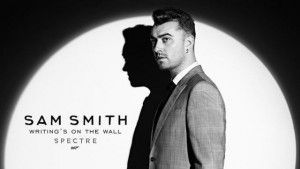 The song paints a vivid picture, allowing the listener to close their eyes and imagine the silhouettes of beautiful women, guns and other action shots cascading over a psychedelic background (a common trait among Bond movie opening sequences.)
Contrary to "Skyfall," this song is dark, which is fair to the film because the previous movie left the viewer on a very stark note. While it sounds relatively similar, there is darkness that casts a shadow over the song. This darkness isn't necessarily a bad thing; the gravity of the song is what makes it a true James Bond theme.
"Writing's On The Wall" encapsulates the character of 007 in the context of the movie. Bond is a suave and sophisticated gentleman, which is where the lavish orchestral arrangement plays a part. Yet, there is a brooding nature to the title character in his constant struggle to do what is right. This is where Smith's sound plays such a crucial role in the song — his whispering falsetto carries a sadness that echoes through the quiet parts of the song.
While it was a surprising choice to have Smith sing the theme, it makes sense after listening to the song. His vocals are so powerful because he only sings what is needed to carry the message of the song.
The performance isn't flashy, it's beautiful and haunting. Smith doesn't try to push his performance by riffing or belting through the song, he simply lets the song sit, echo, and resonate with the listener.
If anything, this song made me incredibly excited to see the next installment in the 007 franchise.  In addition, it gave me a newfound respect for Sam Smith who not only practices restraint in the performance, but also shows that his voice really fits well with an orchestra.