Photo from Nintendo
By Stephen Infantolino
Staff Writer
Despite stating in 2011 that the company would never make games for any other platforms except their own, Nintendo has finally entered the mobile app market. Last month, they released their first exclusive mobile phone app, Miitomo.
Miitomo is a free social networking app that is offered in eight different languages, and is available on both the iOS app store and the Android Marketplace.
The app also has integration with both Twitter and Facebook, which allow users to pull in friends from their pre-existing social media accounts as well as export content made in Miitomo.
The app works on a simple question-based format. Once your account is set up and your Mii has been created, it will begin asking you a series of simple questions, like what your favorite food is.
Once a question has been answered, it will go into your feed where your friends' Miis will be able to then inform your friends.
For example, one of my friends answered that he liked pizza. My Mii then notified me of this. It is an interesting format, and it can help you learn fun facts about your friends.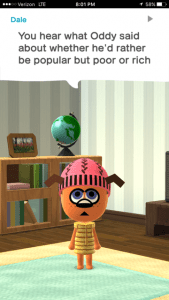 Miitomo has two forms of currency in the game: coins and game tickets. Coins are used to purchase in-game clothing, while game tickets are used to play mini games. Within the mini games, you could win clothing or candy.
Coins are earned by either answering questions or purchasing them in bulk with real money through the in game shop. Luckily, coins round up quickly for the avid social media user, so it is easy to buy the in-game clothes in no time.
On the other hand, game tickets are only obtained during play. In addition, they can be obtained through Nintendo promotions and by completing tasks.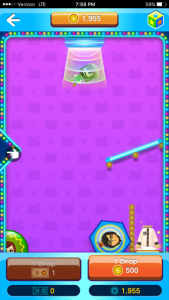 Still, unlike other Nintendo free-to-play games, Miitomo can be played completely for free without ever having to spend actual money.
This is due to the fact that it is a social media app. Therefore, it is primarily based on interacting with friends, not advancing levels.
For Nintendo's first big push into the mobile phone app market, Miitomo is a great success.
Currently, Miitomo has pushed its way to the top of the iOS app store and is getting positive responses from users.
Although it is not a typical Nintendo game with huge amounts of depth and content, Miitomo knows exactly what it is: a quick, fun mobile app that can be played just about anywhere. It does not require a lot of attention or dedication in order to have fun, which is exactly what makes it a good mobile app.
Overall, Miitomo is an amusing, cute game. It preserves Nintendo's signature Mii cartoon style. That and the music, the questions and the ways your Mii responds to you compose the game's lighthearted nature.
I would suggest that if you have an Android or an iPhone to try out Miitomo. It is fun, and most importantly, it is free.