Photo by Akanksha Kar
By Akanksha Kar
Staff Writer
Not to boast, but I have traveled pretty much all over the world. I was 19 years old when I got my very own first frequent flyers card for Star Alliance, the biggest airlines partner in the world, and by that age, I had already had a taste of the VIP travel experience, the best airline lounges, Singapore, Australia, Dubai, Switzerland and the works. So trust me with this list when I say that these are some of the best vacation spots that one must travel to in their lifetime.  
The 'Tune Out Life, and Just Quietly Relax' Vacation Spots
1. Santorini, Greece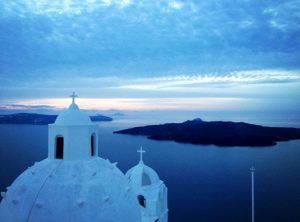 I used to live in Australia when I first went to Greece. It took me 2 commercial flights from Sydney to get to the Islands first, then a small jet to the Island of Santorini. Needless to say, I was exhausted! But, when I got to my private villa and saw the evening view from my balcony, it was so incredibly worth it. Experiencing the pristine blue skies and the cool breeze hitting your skin as you devour in the views of the whitest church you will ever see overlooking the Mediterranean Sea. It was by far one of my favorite holiday destinations, just for the inner reflection and quietness.
2. Geneva, Switzerland
The minute I went to the square of this town, I knew that someday, I wanted to come back here, and retire peacefully. People are so incredibly soft spoken, polite and friendly. The food is delicious, and the place itself is so clean, it's incredibly refreshing to wake up every morning to the crisp morning Swiss air. No wonder the UN headquarters are located here! Besides, I also get to say that I have climbed a bit of the Swiss Alps, and it is beautiful (when it is not raining or snowing). #Accomplishment
3. Cairns, Gold Coast, Australia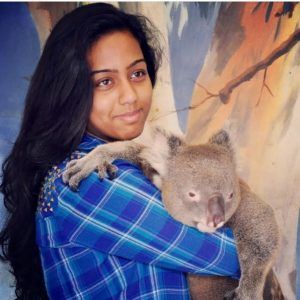 This place is perfect if you love natural beauty and feel at peace when you are surrounded by nature but also love a healthy amount of adventure in your life. I am from Australia, and I have had some of life's greatest experiences there, that I cannot get anywhere else. I mean, where else can you kiss koalas and hug Kangaroos or go snorkeling in the Great Barrier Reef?
The 'It Is Okay, Sleep Is Not That Important' Destinations
4. London, UK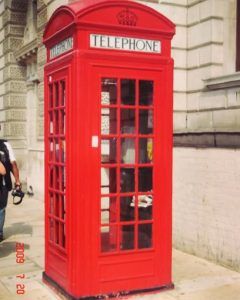 Need I say more? You have the shopping, you have the pubs, you have got the Thames River and the Rocks to sip drinks in bars at night, you have the British accents and amazing nightlife. This city is electric. I would pick London city over NYC any day. Yeah, I said it.
5. Los Angeles, CA, USA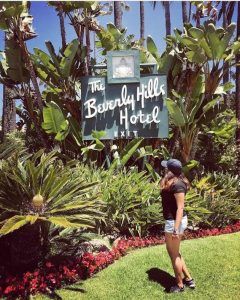 I had so much fun last summer when I went to LA! I loved the shopping, the Hollywood magic in the air, the rich expensive vibes, the amusement parks and the lavish hotels. LA is for the light hearted, who just wants to spend some big bucks and will not regret it later. Also, Disneyland is never overrated. Always go.
6. Dubai, United Arab Emirates
I have lived here too, for a good five years of my life. But it is nothing like it was back in 2004! So much has changed and for the better. I recently visited Dubai, and let me tell you, this is the luxury party hub. Rich cars, people, hotels, restaurants and it is even more lavish than LA honestly. The shopping is incredible! You get everything under the sun in Dubai– including The Palm Beach and Resorts! This place is for the ultimate shopper, party person, big spender and the luxury obsessed person out there!
The 'Purely For Sightseeing' Destinations
7. Rome, Italy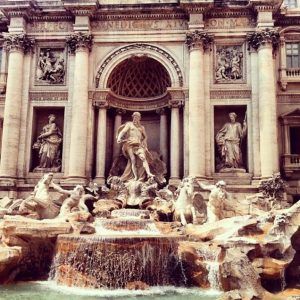 Italy is one of the most beautiful places In Europe when it comes to architectural and historic beauty. I am not one for too much sightseeing, but I am glad I get to say that I have seen some of the world's seven wonders, like the Colosseum, among other amazing sights like the Trevi Fountain, Saint Peter's Basilica, the Sistine Chapel and Vatican City. Then there is the food. There is only one word to describe, real authentic, fresh, handmade, Italian pasta– Bellissima!
8. Paris, France
Number one on the list is always going to be the Eiffel Tower. People who have not been there may say it is overrated, but there is a reason it always makes the traveler's list every single time. At night, the Eiffel Tower lights up and for a few short minutes, you can see it sparkling. And for those short minutes, you will feel like the luckiest person standing on earth, to have left a footprint there in your lifetime. The feeling of seeing it, is indescribable in words. Also, French wine is heavenly with macarons.
9. Salzburg, Austria
I do not know if I should start with the amazing home of Mozart, the classic Austrian apple strudel, the beautiful architecture or the Von Trapps and "The Sound Of Music." I am a major fan of "The Sound Of Music," so I will not lie when I say that I teared up a bit seeing the actual gazebo from "Sixteen Going On Seventeen" and the House of The Von Trapps. Magnificent architecture. Also, apple pies are nothing compared to real Austrian hot apple strudel and vanilla ice cream. Way too good for this earth! Austria is simply a stroll along place for anyone who loves history, culture and music. It is an artist's haven.