Photo from rockyoface/Facebook 
By Justin Cole
Reviews Editor
Rockyoface has always brought an air of unity to the students of Stony Brook University, providing a place where students of all walks can come together to enjoy the great communicator: music.
This latest concert came in the midst of the looming finals week wave of stress, but also kicked off Thanksgiving break for many with Sam Vodopia and Crash The Calm.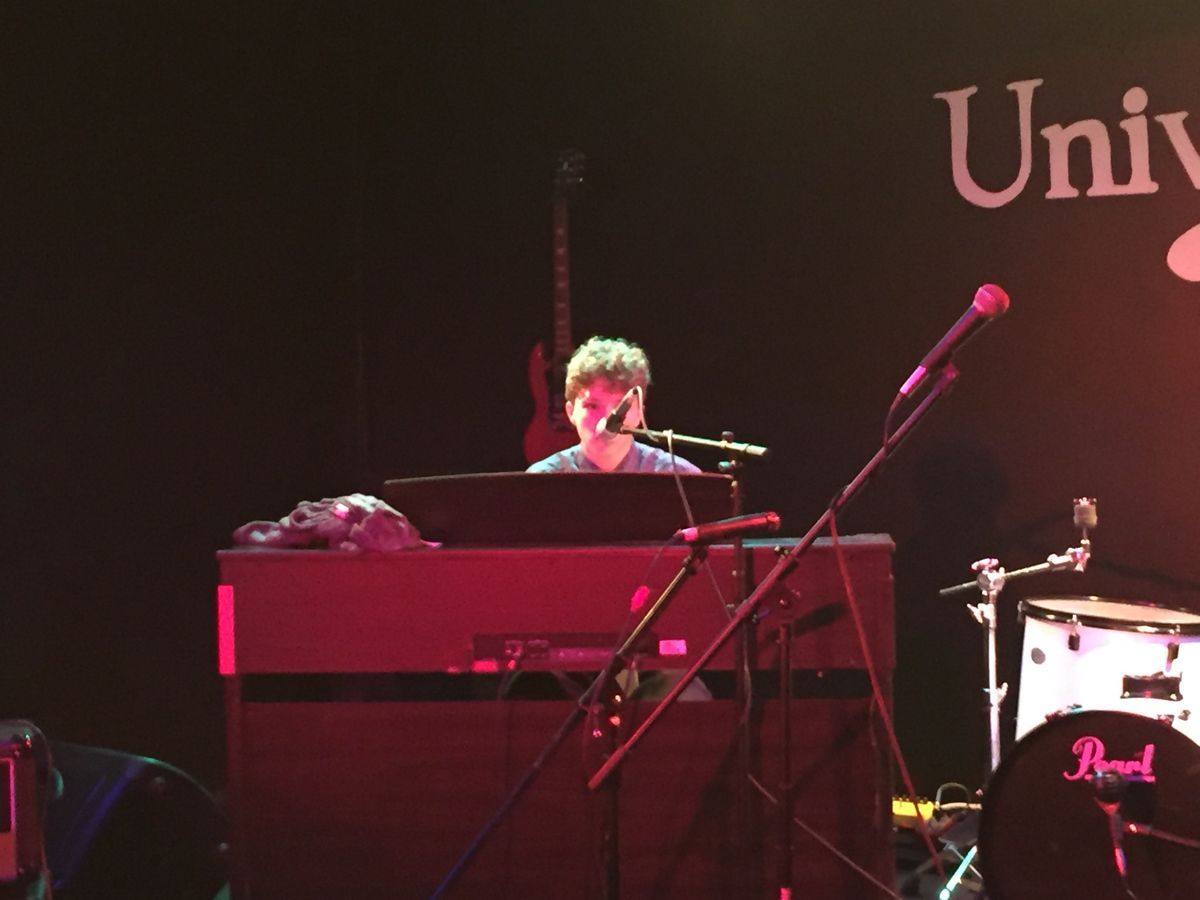 Sam Vodopia opened the show with his unique brand of piano/violin rock. Vodopia's music, while calm in tone, is raging.
He played the piano with a sense of abandonment that seemed very passionate and dedicated. Think Ben Folds Five meets Bo Burnham.
Towards the end of his set he brought up a drummer and local musician Harrison Watters to accompany on guitar. This brought about a very unique sound that once again sounded like it had little to no sense of control.
Overall, musically the performance was good, but there were a few rough spots in the organization of the set.
The audience found that between songs Vodopia would make very unusual remarks or begin yelling into the microphone for no reason. Along with that, it was clear that he didn't really take the opportunity seriously to play at the University Café.
But maybe that's what he was going for.
---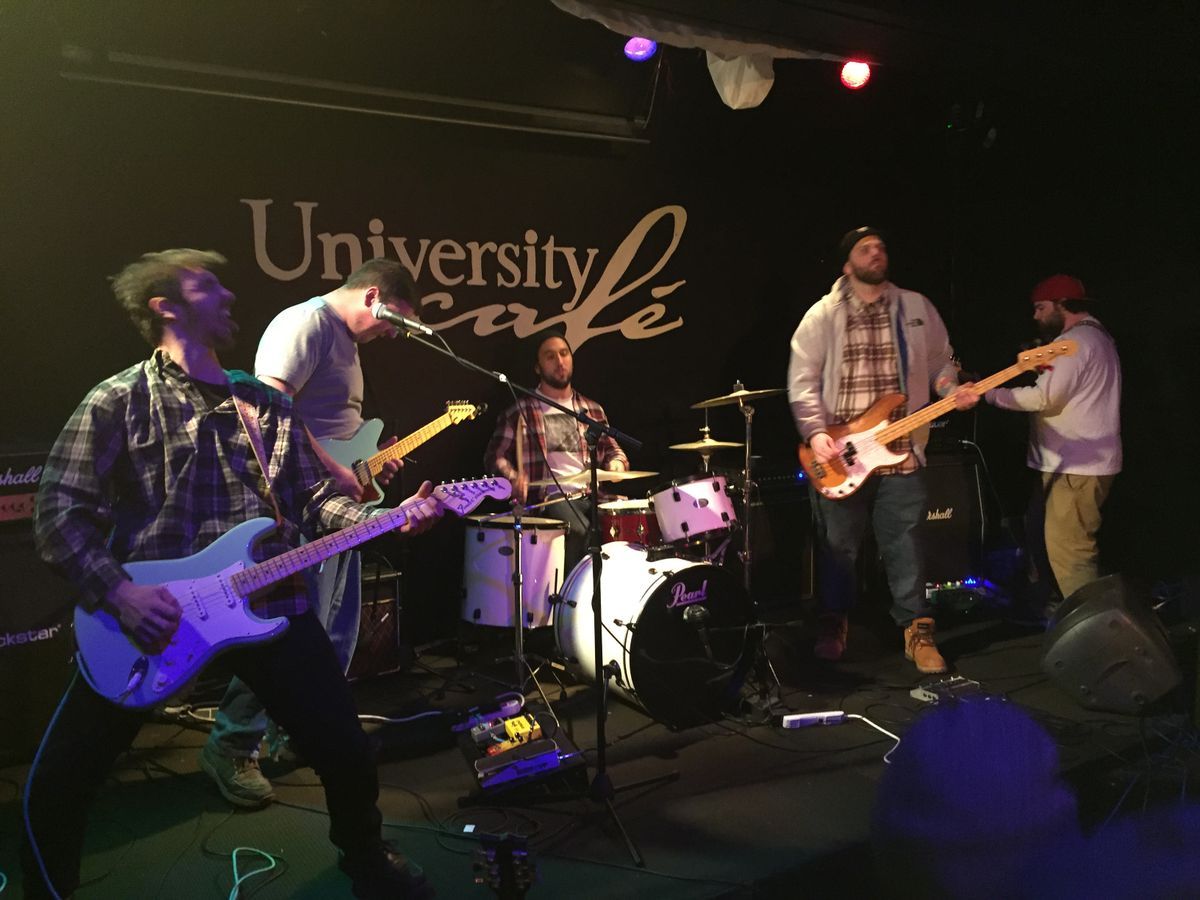 Crash The Calm, left a much different impression with their performance. With a singer/guitar player, bassist, drummer and two lead guitarists the audience was "hit with a wall of sound" according to guitar player Connor Holzmann.
The energy and chemistry that the band displayed made it seem like they have been playing together for a while, but we were surprised as Holzmann revealed, "We've only been together for almost a year."
The sound of the band was rich, yet technical while still holding onto the emotion that is tied to each song. They are perfectly tuned in with the current state of post-hardcore among bands like Pianos Become The Teeth and Balance and Composure. Keep an eye on these guys because this is a sound that cannot be overlooked.
While talking to the band's manager Dan Lebrun it was revealed that they would be entering the studio in January to record their first full length album, so be on the look out for new music.
Until then, here is Crash The Calm's most recent live video for the single "Holes."
For more music by Sam Vodopia: https://soundcloud.com/samuel-vodopia
(For fans of: Ben Folds Five, Bo Burnham)
For more music by Crash The Calm: https://crashthecalm.bandcamp.com/releases
(For fans of: Circa Survive, Brand New, Balance and Composure)