Photo from Nintendo of America
By Stephen Infantolino
Staff Writer
Nintendo released their first free-to-play game known as "Steel Diver: Sub Wars" on Feb. 13, 2014. It was an attempt by Nintendo to introduce micro-transactions into their Nintendo 3DS mobile platform. Since then, Nintendo has released many free-to-play or "free-to-start" titles through their Nintendo e-shop service. Three of these titles have been Pokémon games including "Pokémon Shuffle," which released back in February, "Pokémon Rumble World," which released in April, and the latest "Pokémon Picross," which launched on Dec. 3.
"Picross" is a puzzle game where players are required to fill in certain cells on a grid according to numbers located on the left and top of the grid. Doing so reveals a hidden image, thus solving the puzzle.
In "Pokémon Picross" the formula is the same. The only difference is all the hidden images relate to the Pokémon universe, including items or Pokémon themselves. The game consists of five levels, containing approximately 300 puzzles.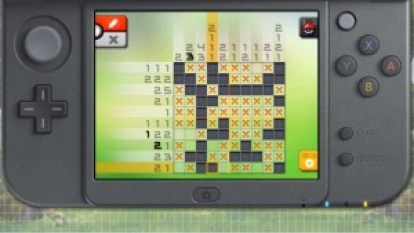 The problem with "Pokémon Picross" isn't with its design. It's a well-polished, seemingly-appealing game with good puzzles and stylish picross designs of many of your favorite Pokémon. The issue lies with its hidden pay wall.
"Pokémon Picross" runs on an in-game currency known as Picrites. These Picrites fund everything in the game, from refilling your energy meter, which goes down whenever you fill in a cell, to allowing more Pokémon on your team, and even progressing to the next level. The game gives you some of these Picrites as you complete puzzles, but more often than not they will not be enough to continue playing, which means you will eventually have to purchase some through the in-game shop.
At their cheapest, Picrites cost $.99 for 200, and at most they cost $24.99 for 4,000, with options like the 200 for $.99 being a one-time use deal. After a player has purchased 5,000 Picrites from the in-game store, which is equivalent to spending $30-$32, Picrites become unlimited and free.
Granted "Pokémon Picross" can be played and completed without purchasing any Picrites from the in-game store. But doing so causes the player to have to plan out a spending strategy for their freely obtained Picrites, and having to wait anywhere from a couple of minutes to hours for your energy meter to recharge. That is asking a lot for what's supposed to be a quick pick-me-up game that can played in-between classes or on the bus.
"Pokémon Picross" is a fun and entertaining game, don't get me wrong. But the in-game currency that's backed by real money ruins the whole experience. It's hard to suggest this game to anyone due to this. Die-hard Pokémon fans might get some value out of it, but for those just looking for a great puzzle experience, there are many other "Picross" titles out there.
"Mario's Picross," a download virtual console title that is also available in the Nintendo 3DS e-shop offers the same experience at a much better price point of just $3.99. Those wanting more puzzle variety in their "Picross" game can pick up "Picross DS," a Nintendo DS title that is compatible with all models of the 3DS, from GameStop, which currently only sells for 99 cents, according to GameStop's website.
These better options make "Pokémon Picross" irrelevant as a whole, worthy only as a download for die-hard Pokémon fans, and those wanting to try "Picross" for the first time.